Profile of Current Home Buyers and Sellers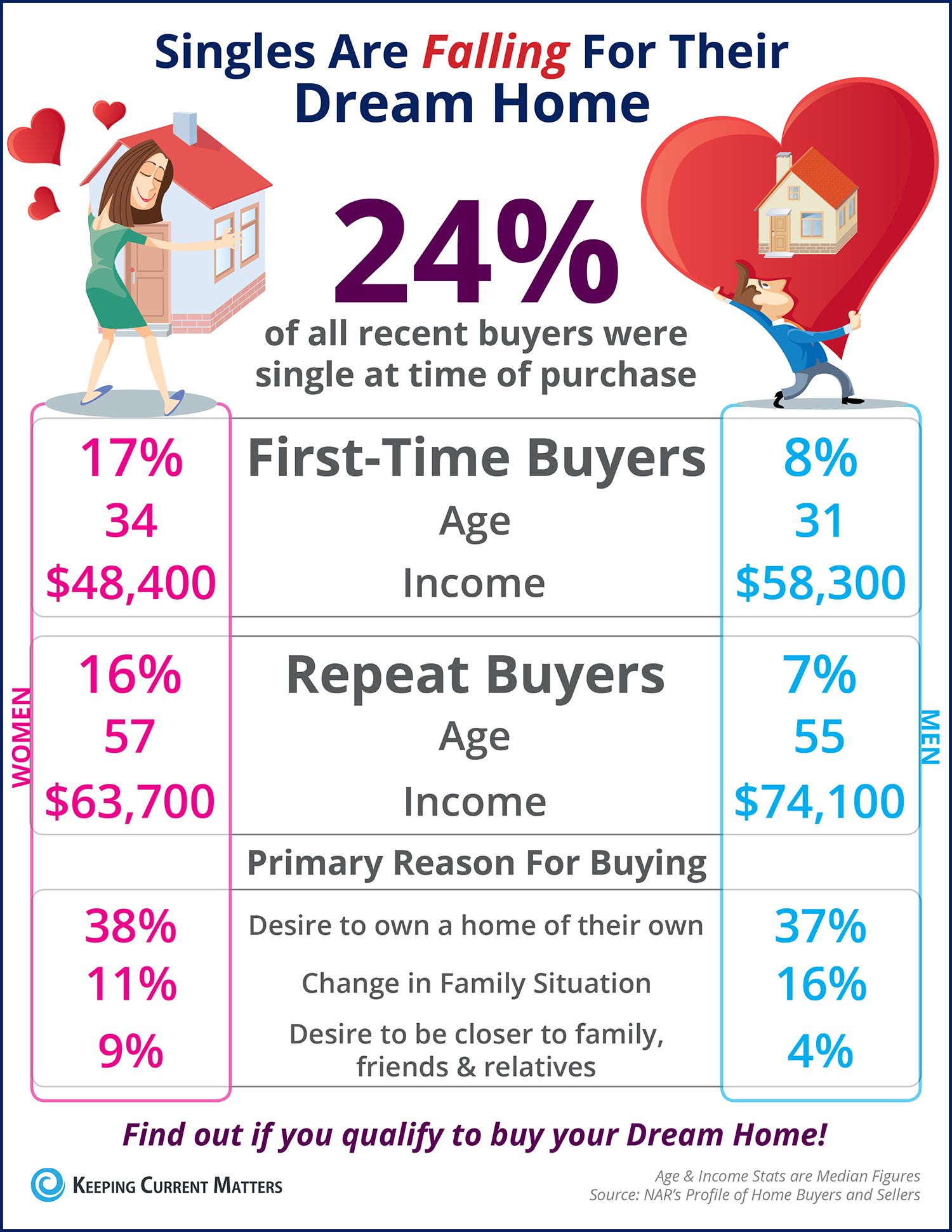 For most home buyers, the purchase of real estate is one of the largest financial transactions they will make. Buyers purchase a home not only for the desire to own a home of their own, but also because of changes in jobs, family situations, and the need for a smaller or larger living area. The annual survey conducted by the NATIONAL ASSOCIATION OF REALTORS® of recent home buyers and sellers provides insight into detailed information about their experiences with this important transaction. Here are highlights from the latest report.
At 31%, the primary reason for purchasing a home was the desire to own a home of their own.
Buyers continue to see purchasing a home as a good financial investment. 82% reported they view a home purchase as a good investment.

First-time buyers made up 35% of all home buyers, an increase over last year's near all-time low of 32%.
89% of buyers recently purchased their home through a real estate agent or broker.
85% of buyers would use their agent againor recommend their agent to others.
Only 8% of recent home sales were FSBO sales again this year. For the second year, this is the lowest share recorded since this report started in 1981. FSBOs typically sell for less than the selling price of other homes; FSBO homes sold at a median of $185,000 last year (down from $210,000 the year prior), and signifi-cantly lower than the median of agent-assisted homes at $245,000.